Our Story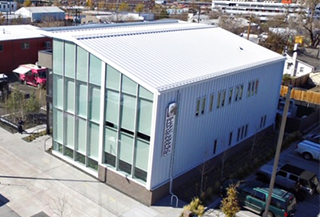 Collegiate Peaks is a division of Glacier Bank, which is owned by Glacier Bancorp, Inc. a regional bank holding company providing commercial banking services in 91 communities through 146 banking offices. Our Bank was founded in the mid 1980's by a group of local Community Members in Buena Vista, Colorado. The Bank was acquired by Glacier Bancorp, Inc. on February 1, 2018. We have grown and evolved over time but our primary mission in how we do business by cultivating strong relationships within our communities, in which we live and work, still remains the staple of how we do business.

Glacier Bancorp, Inc. is headquartered in Kalispell, Montana with operating divisions including the Montana banks Glacier Bank of Kalispell, First Security Bank of Missoula, Valley Bank of Helena, First Security Bank of Bozeman, Western Security Bank of Billings, First Bank of Montana, Lewistown; Mountain West Bank in Idaho, Utah and Washington; First Bank in Wyoming and Utah; Citizens Community Bank in Idaho; Bank of the San Juans in Colorado, Collegiate Peaks Bank in Colorado, First State Bank in Wyoming, North Cascades Bank in Washington and The Foothills Bank in Arizona.


Glacier has a unique division model in which provides local autonomy for all of it's "Company of Banks", since 2000 Glacier has acquired 20 Banks and currently holds 14 divisions.