Here's What Our Customers are Saying
Best in class service starts here; learn how businesses around Colorado are using Collegiate Peaks Banks to fulfill and exceed all of their Banking needs, read customer testimonials below.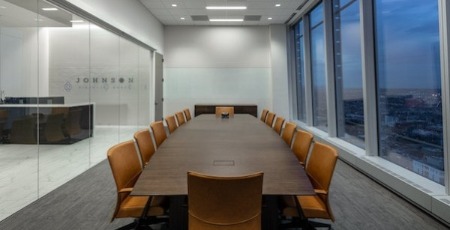 Johnson Financial Group
"At Collegiate Peaks Bank relationships matter, and our relationship with the bank has been a terrific partnership.Kris has grown with us and has done a tremendous job in supporting usand standing by us.As a banking veteran myself, I understand that bigger banks use more of a process, whereas Collegiate Peaks Bank does banking the way it should be done, on a more personal level."
Bert Williams
Managing Director
Johnson Financial Group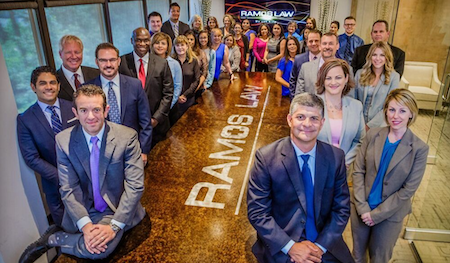 Ramos Law
"Collegiate Peaks bank is by far the best bank I have ever worked with. I was previously with Wells Fargo, with both personal and business accounts for over 15 years and I never really understood how good a banking relationship could and should be during that time. At Collegiate Peaks Bank, they are big enough to finance a 50,000 sf building I purchased and small enough where I can always reach someone personally with any issues I may have. I really appreciate their service and dedicated, hands-on approach so much that I have now even started getting my corporate credit cards from them. Even that division of the bank has been right on top of things!"
Joseph Ramos
Founding Partner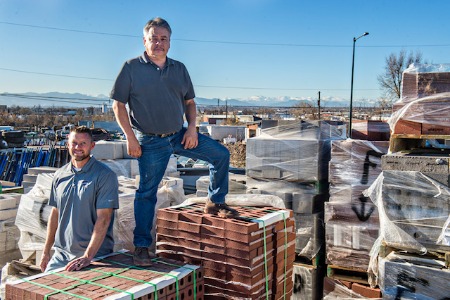 Ammex Masonry, Inc.
"Collegiate Peaks Bank is easy to do business with. They bring a small-town feeling to big city banking; their building and technology are cutting edge, yet the staff remains friendly and willing to help. CPB has always come through with our banking needs and we really appreciate the level of customer service we receive by banking with them."
Dena Cronholm
Project Coordinator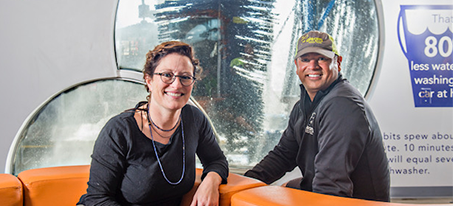 Gleam Car Wash
"Collegiate Peaks Bank is so much more than a lender: they are a partner and facilitator. We spoke with many lenders when we looked to finance our first Gleam Car Wash. Josh Peebles was the only lender who championed the proposal to his loan committee. Then, throughout the lengthy process of securing an SBA loan, he provided coaching, insight and encouragement. When we needed to increase the size of the loan to address unexpected escalations in construction costs, he responded calmly and quickly. And when we exceeded our profitability goals he worked with us to update and optimize the loan terms. Throughout the exhilarating and terrifying process of opening a new business, Collegiate stayed the course and helped us navigate and even anticipate the unknown. They are the embodiment of a community bank, dedicated to enhancing the local business community. We are delighted they chose to work with us and we look forward to doing all our deals with Collegiate."
Emilie Baratta
Owner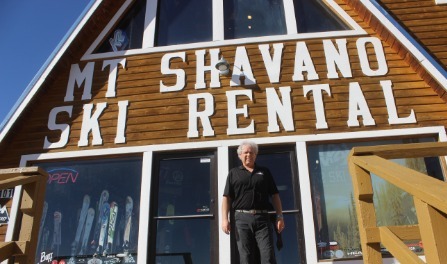 Mt Shavano Ski Shop
"For over 20 years I have had a relationship with Collegiate Peaks Bank both as a small business owner and on a personal level. During that time, I have always received exemplary service and had excellent relationships with various staff and bank officers. I have always felt welcome to talk with anyone about concerns or needs and have had direct access to the local bank president, three during our tenure, who have always gone out of their way to get to know me and my business. Always open and friendly with a personal greeting from everyone, teller to president, when stopping in never fails to leave me with a positive feeling after concluding whatever business I had come for. I have many different accounts and have had various business and real estate dealings over the years and I have always been treated as a very important person for all matters both big and small. Having a community oriented, friendly, open and accommodating bank is what I want and have in Collegiate Peaks Bank."
Tracy Smith
Owner/President, Mt Shavano Ski Shop, Salida, CO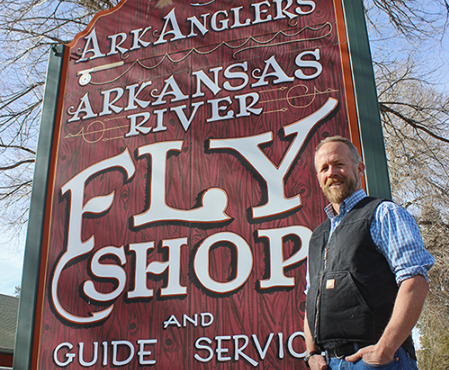 Ark Anglers
"As a small-town business family with multiple companies and some corporate complexity, it is both helpful and convenient to work with a local community bank. Since its founding in 1998(?), Collegiate Peaks Bank has handled our every transaction. More importantly, every time we walk through the doors, we are recognized, appreciated, and understood – an experience that is increasingly a rarity in this fast-paced world of large, consolidated financial institutions. Whether we need a cashier's check, an electronic transfer, or a roll of quarters, we are met with the friendly efficiency and familiarity that is the hallmark of traditional community banking. We run our businesses that way, and we are glad that Collegiate Peaks Bank does too!"
Greg and Susan Felt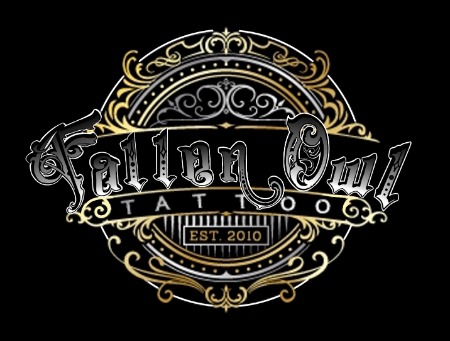 Fallen Owl Tattoo
"A lot of banks I initally approached for a loan couldn't seem to get over the stigma of the tattoo industry.  Josh Peebles and the Collegiate Peaks team took the time to learn what my business was all about, and share in my vision for a bigger opportunity.  They not only helped me get a loan, they helped take my business to the next level."
Adam Rose, Fallen Owl Tattoo Denver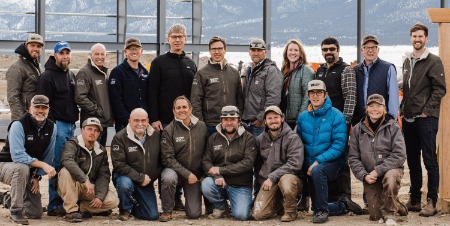 Fading West Development
"Collegiate Peaks is an incredible partner, and together with state agencies, has been instrumental in making the idea for delivering affordable housing to Chaffee County and other mountain communities around Colorado a reality," noted Charlie.  "Together, we will be providing local workforces with great communities to live and as an outcome, help towns across the western United States thrive."
Charlie Chupp, Founder & CEO of Fading West Development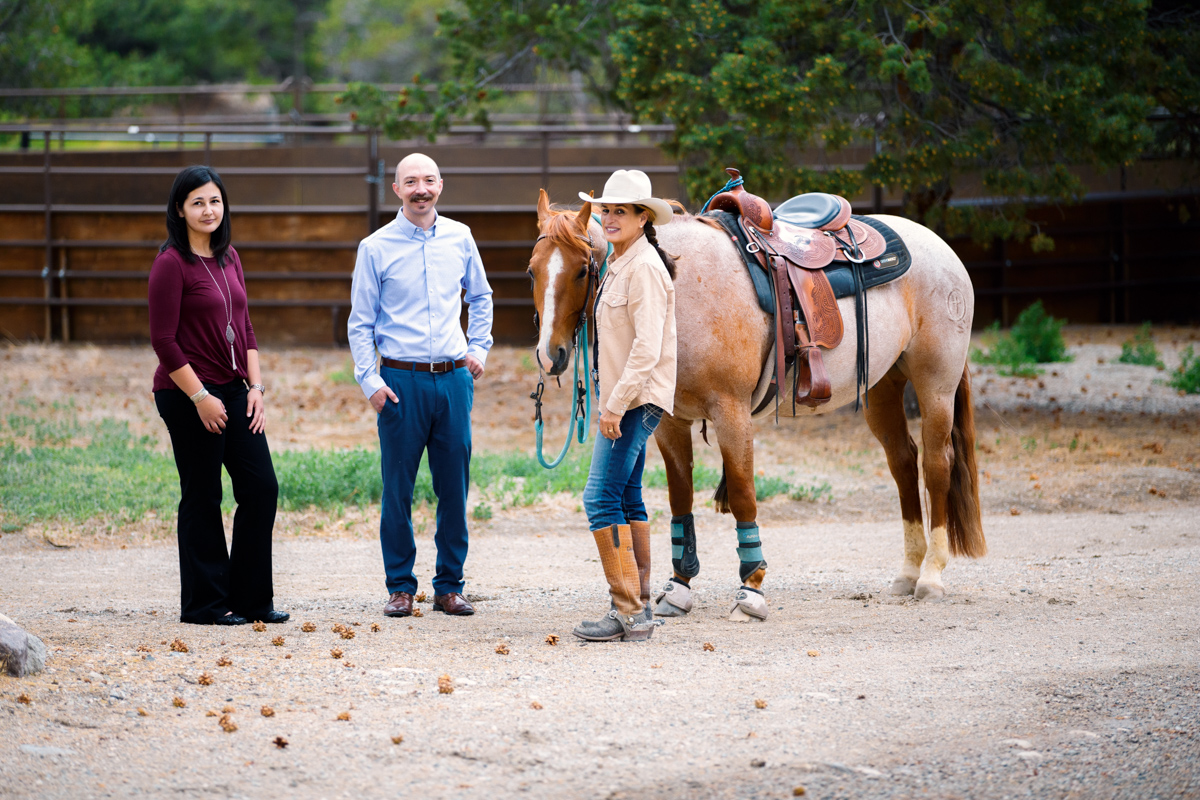 Goodnight Training Stables, Inc. 
"I feel compelled to comment on how fortunate I am to have received so much support from my hometown bank in the PPP. I became a customer of CPB some 20 years ago and I have not been disappointed since, in the personalized service you offer and in knowing my bank has my back. Thank you for all your help in the PPP. It's made a huge difference in my business and my ability to keep my modest number of employees working. I'm sure this has been an incredibly stressful year for you and your staff and it ain't over yet! You are making a huge difference."
Julie Goodnight, President/CEO of Goodnight Training Stables, Inc.
Proudly serving the Colorado communities of Denver, Buena Vista, Salida and Greenwood Village.